Getting Started Searching Your Online Library Resources
LIRN is a Library and Information Resources Network, a consortium of educational institutions that have joined together to share access to information resources. The LIRN collection provides students with millions of peer-reviewed and full-text journal, magazine, and newspaper articles, e-books, podcasts, audio, and video resources to support their academic studies.
LIRN ProQuest Core Collection OverviewThis document is designed to help you start using the databases in your ProQuest Core Collection from LIRN. Your Core Collection includes more databases than we can cover in one guide. We've highlighted some key databases. Learning about the search techniques and tools will prepare you to search other databases too.
Accessing Your LIRN ResourcesYou can login to your CSTU's account and follow the link to Online Library (LIRN). Once you are logged in to the LIRN portal, you will see the Subject View which allows you to click on a subject category and see the relevant databases. You can also click on the Vendor View tab to see databases listed alphabetically beneath the name of the vendor. Click on the database you would like to link to and it will open in a new tab in your browser.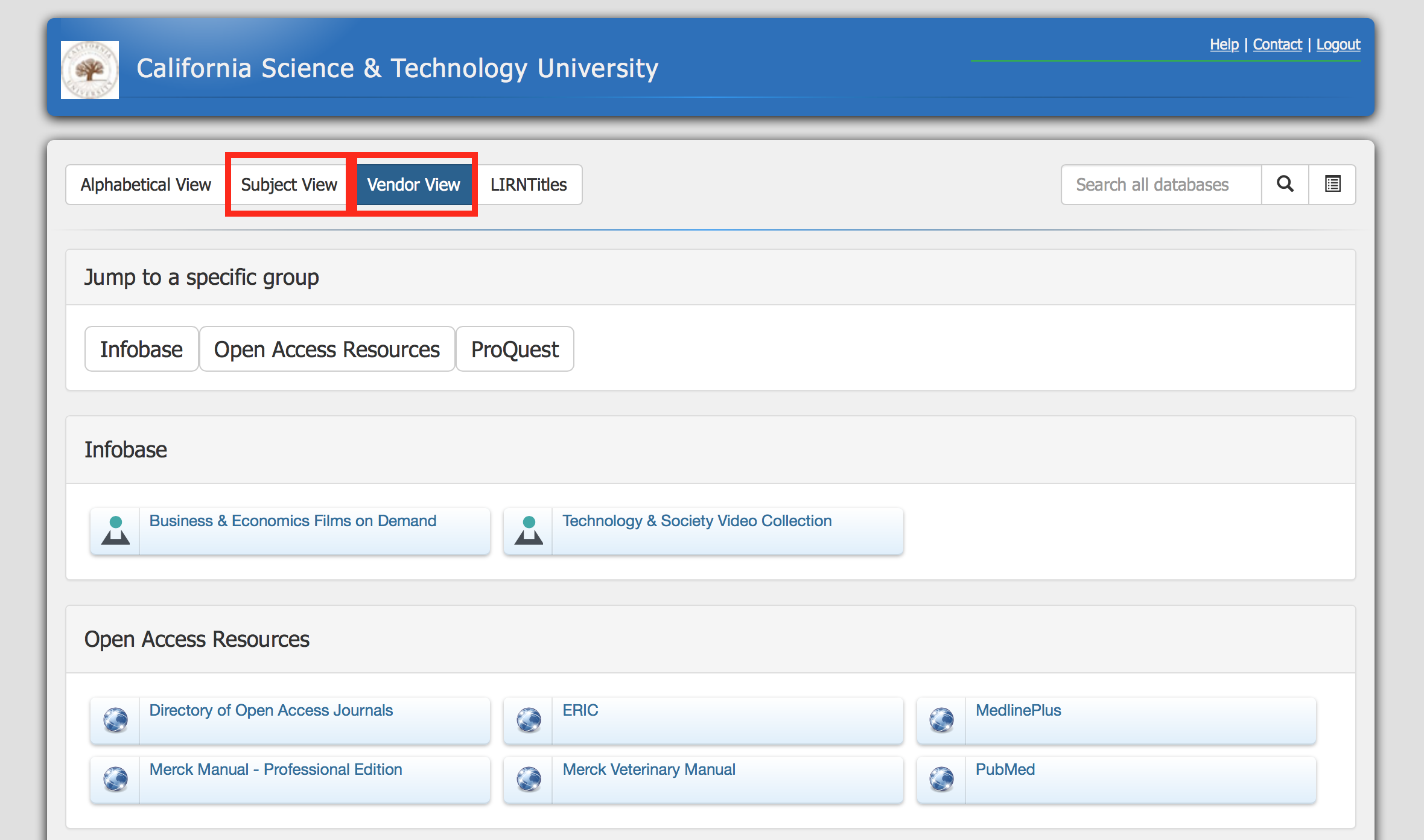 ProQuest CentralProQuest Central includes 39 databases covering several subject areas. Much of the content in these databases is from periodicals – journals, magazines, trade publications, news sources. You can click on the link titled ProQuest Central to search across all of these databases at once or you can link to and search the databases individually. Note that searching databases individually can give you more control and more search and/or browse options.
When you search ProQuest databases, you can check boxes to limit results to Full text and Peer reviewed content.
After you run a search, you will see several options to the left to refining your results. ProQuest often shows clickable Related searches – more advanced searches based on your search.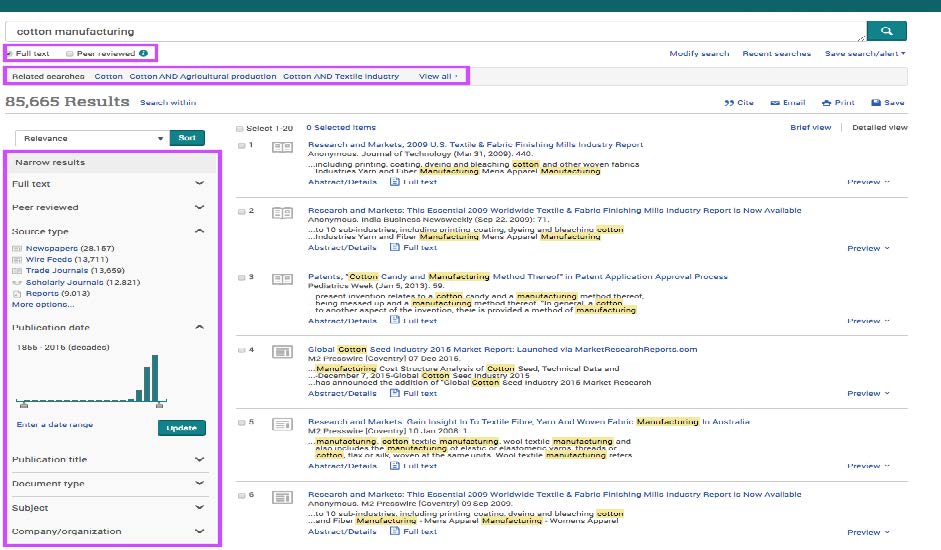 When you access an article, you will have options on the right for working with the content – Cite, Email, Print, Save.
See the image below for a list of ProQuest Central databases by category: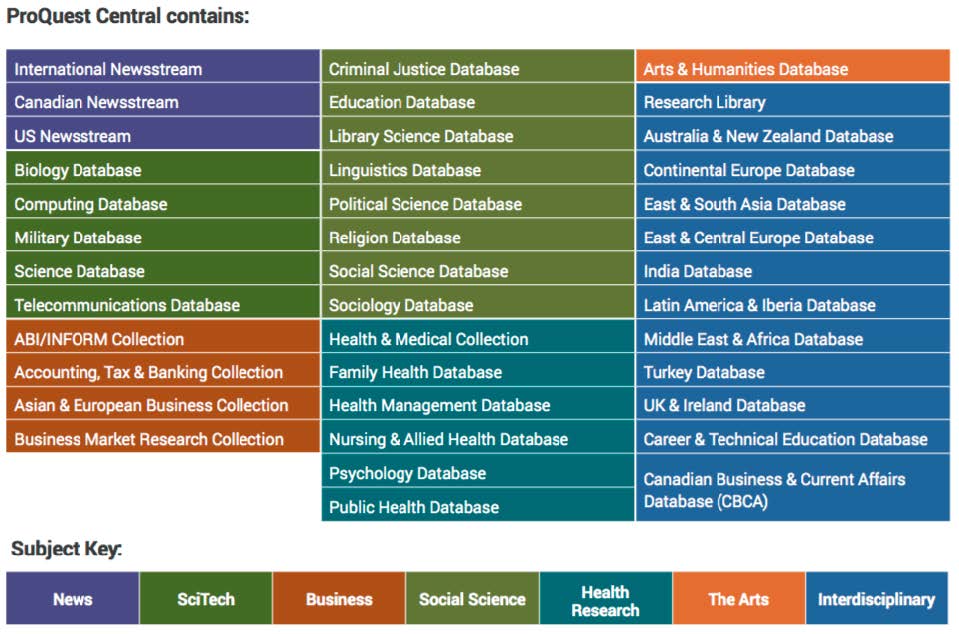 For more advanced search instruction, you can have a look at following videos on specific subjects.